Latest Updates: 6th December 2023
Book Showflat Appointment With Us Now (1 Day Advance Notice)
Brief Project Information
| | |
| --- | --- |
| Project Name | Tembusu Grand |
| Developer | Tembusu Residential Pte. Ltd. |
| Description | Residential development comprising 4 towers of 20/21 storey apartment (total 638 units) and 1 block of 5-storey multi-storey car park with communal facilities (Marine Parade Planning Area) |
| Site Area | Approximately 210,622 sqft / 19,566.4 sq m |
| Payment Scheme | Normal Progressive Payment |
| Tenure | 99-year leasehold w.e.f. 25 April 2022 |
| Total No. of Units | 638 |
| Expected TOP | 31 October 2028 |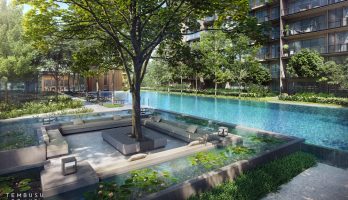 Tembusu Grand at Jalan Tembusu is the latest residential new launch proudly brought to you by City Developments Ltd (CDL) and MCL Land, with the former being the undisputed king of residential development in Singapore at present moment with the most projects launches in recent years.
With a top bid of $768m during this Government Land Sales (GLS) tender exercise, which attracted a total of 8 bids, the land cost of Tembusu Grand works out to be $1,302 per square foot per plot ratio.
Given the plot ratio of 2.8, the developers are able to build 638 residential units with 4 blocks that comprises 20 to 21-storey high.
With more than 57 years in history, City Developments Limited, a publicly-listed real estate company in Singapore, has built more than 43,000 residential homes locally and globally. It has a well diverse portfolios that consists of residential buildings, serviced apartments, shopping malls, Grade-A offices and hotels.
Apart from shaping Singapore's skylines with iconic architectural design, CDL has made a mark of being a leader in this industry. With numerous awards won for the past decade towards sustainable green buildings, CDL is the only developer in Singapore that had won the "Quality Excellence Award" From Building and Construction Authority (BCA) for 9 consecutive years.
As for both CDL and MCL Land's past and present track records, it includes multiple awards-winning development such as Piccadilly Grand, Irwell Hill Residences, Amber Park, Haus on Handy, Sengkang Grand Residences, Boulevard 88, Nouvel 18, Leedon Green, Parc Esta, Canninghill Piers and many more.
With a breakeven price of approximately $2020 psf, Tembusu Grand pricing is anticipated to be launched at $2300 psf on average.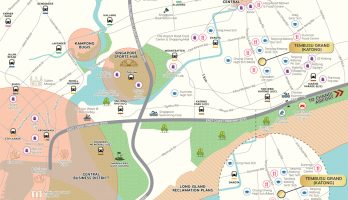 Tembusu Grand Location Map
Tembusu Grand, which is formerly used to be Katong Student Hostel, is situated at 369 Jalan Tembusu, a highly sought-after estate in District 15, Rest of Central Region (RCR).
Being located within Tanjong Katong and Joo Chiat precinct, the first heritage town in Singapore, future residents of Tembusu Grand is well assured with plenty of amenities surrounding this matured estate with many popular F&B outlets and new established cafés.
In terms of public transportation, Tembusu Grand is only less than 7 minutes' walk to the upcoming Tanjong Katong MRT station (TE25), which is one of the train station for Thomson-East Coast Line (TEL) and due to complete in 2023. TEL is considered as one of the most crucial MRT line with 8 MRT interchanges.
Planning for a weekend shopping spree at Marina Bay Sands? Dakota MRT Station (CC8) is only 10 minutes' walk from this new launch and 5 stations away from Bayfront MRT station (CE1 | DT16).
As for schools, parents will be spoilt for choices as Tembusu Grand condo are situated within 1km to three reputable primary schools; Kong Hwa School, Haig Girl's School as well as Tanjong Katong Primary School.
For further education, there are four secondary schools which are conveniently located within less than 1 kilometre. They are namely Tanjong Katong Secondary School, Chung Cheng High School, Tanjong Katong Girls' School and Haig Girls' School.
Tired of shopping in town? With the supreme location of Tembusu Grand, there are plenty of amenities and shopping malls nearby that can fulfill your daily needs without having the hassle of traveling for hours.
There are also plenty of Instagrammable cafes along Joo Chiat Road too which you can explore further over the weekends.
You can find out more with Tembusu Grand location map here.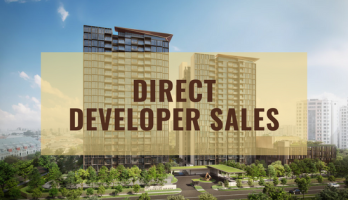 Tembusu Grand showflat is located on the actual project site itself, which is formerly known as Katong Student Hostel along Jalan Tembusu.
However, no walk-in viewing is allowed. To view our majestic Tembusu Grand showroom, one day advance notice from keen parties are required.
To make an appointment, you can either fill up our online booking form or call our booking hotline at +65 6100 1116 directly. For online booking, once you had chosen your preferred date and time, our dedicated salesperson will reach out to you to confirmed your appointment.
To avoid confusion, please do not fill up multiple booking form.
Unlike resale properties in Singapore, purchasers are not required to pay commission. It will be fully absorbed by the developer instead.
Buying a unit that is under construction can be confusing at times, due to the various cooling measures imposed by the authority. Rest assure that our professional salesperson is well-equipped to guide you along throughout the buyer process.
This includes selection of choice units, financial advice as well as legal conveyancing.
Our balance units chart of Tembusu Grand is not updated daily. In order to find out the latest availability, you are strongly encouraged to call our sales hotline at +65 61001116 for further verification.
Once the VVIP preview sales is over, all available units are based on first-come-first-serve basis. If you are keen to reserve a unit before heading down to our showflat, you can call our hotline to do so.
However, please note that reservation of unit is strictly subject to management approval and is normally valid for two hours only.
Unit Type
| | | | | |
| --- | --- | --- | --- | --- |
| No. of Rooms | Unit Type | Sqm | Sqft | Total Units |
| 1 BR + Study | A1S | 49 | 527 | 58 |
| | A2S | 49 | 527 | 59 |
| 2 Bedroom | B1 | 62 | 667 | 81 |
| 2BR +Study | B2S | 69 | 743 | 119 |
| 3 Bedroom | C1 | 92 | 990 | 79 |
| 3BR + Study | C2S | 109 | 1173 | 121 |
| 4 Bedroom | D1 | 133 | 1432 | 81 |
| 5 Bedroom | E1 | 159 | 1711 | 38 |
| Penthouse | PH | 250 | 2691 | 2 |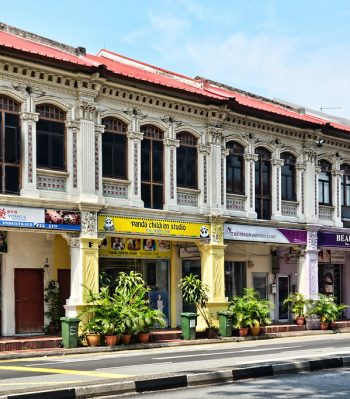 Tanjong Katong – Home of the Peranakans
In January 2022, City Developments (CDL) had managed to outbid 7 other bidders via government land sales (GLS) to acquire Tembusu Grand at Jalan Tembusu within Tanjong Katong precinct, near East Coast.
With a land cost of $768 million, it works out to be $1,302 per square foot per plot ration (psf ppr). The breakeven of Tembusu Grand condo is expected to be $2020 psf.
With a huge regular land site of more than 210,000 sqft and a plot ratio of 2.8, this new brand new development consists 638 units over 4 residential towers each 20- or 21-storey tall. With its ideal location fronting the landed enclave, future residents get to enjoy pocketed sea views with unobstructed view towards Singapore Sports Hub and Central Business District skyline.
As a reputable developer with strong emphasis in quality, all units in Tembusu Grand Singapore will be lavishly fitted with top European brands such as Hansgrohe, Miele, Bosch, Laufen and others. Unit types consist of 1+Study to 5 bedroom, as well as penthouses.
In terms of location, Tembusu Grand Singapore is located at the heart of Tanjong Katong, the first heritage town in Singapore together with Joo Chiat. It is also home of the Peranakans with rows of colorful shophouses that are distinctly Peranakan and some have been converted to restaurants, cafes and retail shops in present days.
Here, you can find all sorts of famous Peranakan cuisine such as Rumah BeBe, Rumah Kim Choo, 328 Katong Laska as well as Kim choo Kueh Chang for high tea, just to name a few.
In recent years, Joo Chiat Road has been transformed into a popular hipster precinct with plenty of Instagrammable cafes alongside charming old-school coffeeshops that attracted not just tourists but as well as younger generation to frequent this area.
Tembusu Grand condominium is situated within close proximity to two MRT stations – Dakota (CC8) and Tanjong Katong (TE25), expected to open by 2024.
CCL makes traveling to Marina Bay Sands and Marina Bay Financial Centre (MBFC) quick and easy, taking only five and six stops respectively from Dakota station – about 7 minutes' walk away from Tembusu Grand.
Tanjong Katong MRT station is easily accessible, being only two bus-stops and seven minutes' walk away. When completed in 2024, Thomson-East Coast Line will become Singapore's most important MRT line as there will be eight interchanges across its route; making this MRT line invaluable to society as a whole.
Tembusu Grand Singapore residents will benefit from these interchanges which link directly with other MRT lines in Singapore, making their journey across most parts of Singapore seamless and uncomplicated.
East Coast precinct is well-renowned as an independently run estate, providing residents with numerous shopping malls like Parkway Parade and I12 Katong as well as most banks within easy reach.
East Coast is an idyllic destination for foodies, boasting numerous delicious F&B outlets, affordable stalls and cafes that attract patrons from across Singapore. With the vicinity of Tembusu Grand boasts numerous popular eateries like Punggol Nasi Lemak and Eng's Wanton Mee that draw long lines at peak times.
Haig Girl's School, Kong Hwa School and Tanjong Katong Primary School are three acclaimed primary schools located within 1km of Tembusu Grand condo.
Chung Cheng High School (Main), being awarded SAP school status from Ministry of Education (MOE), has proven itself as the most sought-after secondary school among these new offerings for further secondary school education after primary school.
Visit and download our Tembusu Grand e-Brochure and Tembusu Grand Floor Plan as a source of reference.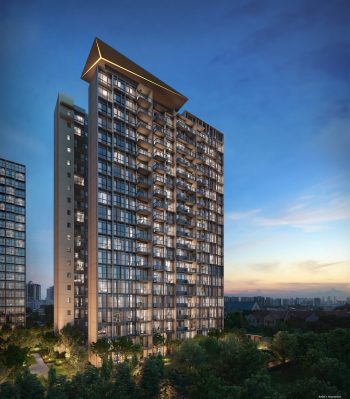 Within 1 km to Three Popular Primary Schools
Haig Girls' School, Kong Hwa School and Tanjong Katong Primary School are three acclaimed primary school that is within 1 km to Tembusu Grand that boast rich histories. Each has become popular with both students and their parents for various reasons.
Kong Hwa School was established in 1953 and is one of the oldest schools in Singapore. Initially a Chinese-medium school, later teaching English instead. Kong Hwa is well-renowned for its rigorous academic program with emphasis placed on bilingualism and character education – producing many high achievers over its long history and winning numerous awards as a result.
Haig Girls' School opened its doors for girls as a primary school in 1951 on Haig Road – named for Field Marshal Sir Douglas Haig who led Britain during World War I – as its namesake. Since its inception, the school has provided high-quality education that fosters both academic excellence and character growth for its pupils.
Emphasis is placed on helping its students develop leadership abilities. Girls are given numerous opportunities to assume roles of leadership across multiple aspects of school life.
Tanjong Katong Primary was formed in 2001 from the merger of three schools: Haig Boys', Mountbatten Primary Schools and Fowlie Primary School (resulting from its merger with Seraya Schools). Tanjong Katong Primary was known for having a high percentage of international students enrolled.
At TKP, our student population is comprised of both nationalities and ethnicities from around the globe. Since opening our doors, TKP has earned a great deal of praise for providing an all-round, balanced education along with its welcoming culture of care within its TKP family.
All three schools are highly-acclaimed among parents and students in Singapore due to their academic excellence, strong values-based education, and supportive school environments. Each has been known for producing highly accomplished graduates who have gone on to excel in various fields.
Kong Hwa School, Haig Girls' School and Tanjong Katong Primary School have undergone significant upgrades and modifications in recent years. Kong Hwa School for instance underwent a significant refurbishment with new facilities and infrastructure being introduced to accommodate their expanding student body.
Haig Girls' School has also undergone upgrades, with new facilities and technology added to enhance students' learning experience. Tanjong Katong Primary School recently underwent major refurbishments with new classrooms and facilities being added in response to its growing student body.
Haig Girls' School, Kong Hwa School and Tanjong Katong Primary School are three highly-respected primary schools located in Tanjong Katong area. Each boasts strong academic programs, character education initiatives and supportive school environments; making these three institutions popular choices among parents and students searching for high-quality education in Singapore.
Tanjong Katong MRT Station (TE25)
Tanjong Katong Mass Rapid Transit (MRT) Station in Singapore will open to the public as part of Thomson-East Coast Line Stage 4, making public transportation more accessible to both residents and visitors in this part of town. Set to debut by 2024, its opening is anticipated by residents as well as visitors alike.
Designed to blend traditional and modern architectural elements, this station is an architectural gem that beautifully represents its surroundings through various art installations. Commuters will enjoy an effortless journey using its modern facilities such as escalators, lifts and barrier-free access.
Tanjong Katong MRT Station not only connects different parts of Singapore, but is also conveniently situated close to several amenities – including Parkway Parade Shopping Centre for shopping and dining opportunities.
The station is an ideal gateway to nearby beaches, parks, and tourist attractions, making it an excellent choice for outdoor enthusiasts and recreational activity seekers. Additionally, East Coast Park features 15km stretch of coastline that commuters can easily access via this station.
Residents at Tembusu Grand condo will find the proximity of Tanjong Katong MRT Station an invaluable asset, saving both time and carbon emissions by taking public transit directly. Not only can residents take advantage of public transit without traveling too far away; doing so also contributes to sustainable living practices by saving carbon.
Tanjong Katong MRT Station is an exciting addition to Singapore's public transportation system, providing seamless access to different areas across the island.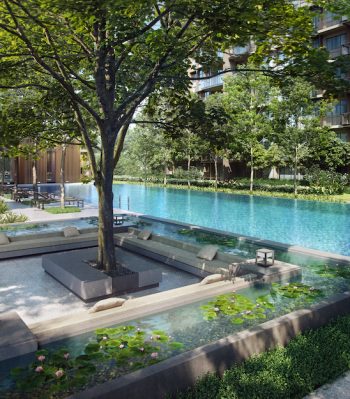 Canadian International School (CIS)
The Canadian International School (CIS) at Tanjong Katong Road in Singapore has long been recognized for providing students with quality education, with its rigorous curriculum designed to prepare students for success in today's modern world.
At CIS, the curriculum is inspired by Canadian education system which is known for its high standards and innovation. Our program strives to foster critical thinking skills such as creativity, problem-solving and inquiry-based learning; divided into three major programs (Primary Years Program (PYP), Middle Years Program (MYP) and International Baccalaureate Diploma Program – IBDP).
The PYP is designed for students in kindergarten through grade 5, emphasizing inquiry-based learning that encourages them to ask questions and explore their interests. The MYP serves students from grades 6-10 with a comprehensive education that puts an emphasis on developing critical thinking skills; finally, IBDP caters for grades 11 and 12 students as it offers a rigorous program preparing them for university life and beyond.
CIS provides its students with not only a core curriculum but also a host of co-curricular activities outside the classroom such as sports, music, drama and community service. These extra-curricular offerings allow students to pursue their interests outside of class while developing essential life skills like teamwork, leadership and time management.
CIS is also committed to offering a supportive and inclusive learning environment, boasting a student body from over 70 nations that seeks to promote cultural awareness and understanding. Furthermore, we have an exceptional team of teachers and staff members who collaborate closely with students so that they receive all of the support necessary for success.
Overall, the Canadian International School at Tanjong Katong Road in Singapore is an outstanding institution offering students world-class education. Boasting rigorous curriculums, innovation initiatives and an inspiring learning environment CIS makes an excellent choice for expatriate parents wanting to give their children the best start possible in life.
Tembusu Grand Singapore is an exceptional residential project developed by City Developments Limited (CDL), an esteemed developer with an established record in property development. Boasting several unique selling points that make this investment opportunity appealing, Tembusu Grand is sure to offer luxurious living at its prime location.
One of the primary draws to this development is its prime location in vibrant Tanjong Katong precinct. Set on a large land size, residents enjoy ample living space and an open feel in their new homes. Also nearby is an MRT station as well as Thomson-East Coast Line services connecting residents to major transport nodes as well as commercial areas like Marina Bay Financial Centre (MBFC), Central Business District (CBD) and Orchard Road shopping belt.
Condo facilities of the highest quality boast state-of-the-art amenities such as a swimming pool, gym and children's playground – among many others.
Tembusu Grand apartments come equipped with luxurious fittings and European appliances to guarantee its residents have the highest standard of living. Each interior space is spaciously designed for optimal natural lighting and air circulation – creating a relaxing ambience in every apartment.
Education-wise, Tanjong Katong Road is near three renowned primary schools and four highly sought-after secondary schools – providing families with school-going children an ideal location. Furthermore, residents have direct access to East Coast Parkway (ECP) via Tanjong Katong Road for easy travel around Singapore.
Tembusu Grand condo offers residents the best of Singapore's vibrant F&B scene and shopping experience, all while staying within its self-sustainable estate. There are a variety of cafes, malls, banks, and popular F&B outlets all within this development – providing plenty of dining and retail choices close by.
Tembusu Grand at Jalan Tembusu provides a luxurious and comfortable lifestyle in a prime location with world-class facilities and amenities, making it an excellent investment opportunity in one of Singapore's most desired residential areas with access to top education institutions and shopping and dining venues.
Jalan Tembusu, situated in Singapore's eastern region, offers residential living at its finest. Notable landmarks nearby Tembusu Grand condo include:
East Coast Park: Situated along Singapore's eastern coastline, this large park provides recreational activities such as beach sports, cycling and picnicking.
Katong: An iconic neighborhood known for its Peranakan culture, colorful shophouses, and delicious cuisine.
Marine Parade: Marine Parade is an upscale residential neighborhood featuring multiple parks, a community center, and an active food street.
Tanjong Katong: Tanjong Katong is an iconic residential neighborhood, revered for its historical and cultural significance and proximity to popular destinations such as East Coast Park and Katong neighborhood.
Suntec City: Suntec City is an expansive shopping mall and office complex boasting numerous retail stores, restaurants, and entertainment options.
Changi Airport: Situated just east of Tembusu Grand, Changi Airport serves as Singapore's primary airport and serves as a regional transport hub with various amenities like duty-free shopping and lounges for passengers to use.