Tembusu Grand (莉丰嘉园)
Unveiling on 24th March 2023!


Last Updated: 

29th March 2023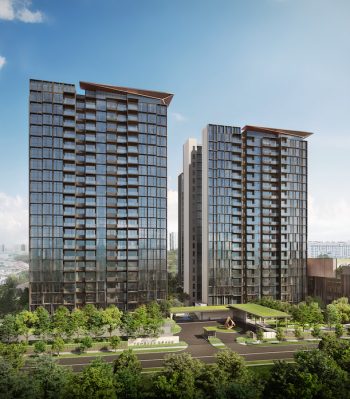 Book Advance Showflat Appointment With Us Now (Showflat Opens on 24th Mar 2023!)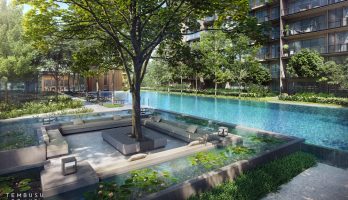 Tembusu Grand at Jalan Tembusu is the latest residential new launch proudly brought to you by City Developments Ltd (CDL) and MCL Land, with the former being the undisputed king of residential development in Singapore at present moment with the most projects launches in recent years.
With a top bid of $768m during this Government Land Sales (GLS) tender exercise, which attracted a total of 8 bids, the land cost of Tembusu Grand works out to be $1,302 per square foot per plot ratio.
Given the plot ratio of 2.8, the developers are able to build 638 residential units with 4 blocks that comprises 20 to 21-storey high.
With more than 57 years in history, City Developments Limited, a publicly-listed real estate company in Singapore, has built more than 43,000 residential homes locally and globally. It has a well diverse portfolios that consists of residential buildings, serviced apartments, shopping malls, Grade-A offices and hotels.
Apart from shaping Singapore's skylines with iconic architectural design, CDL has made a mark of being a leader in this industry. With numerous awards won for the past decade towards sustainable green buildings, CDL is the only developer in Singapore that had won the "Quality Excellence Award" From Building and Construction Authority (BCA) for 9 consecutive years.
As for both CDL and MCL Land's past and present track records, it includes multiple awards-winning development such as Piccadilly Grand, Irwell Hill Residences, Amber Park, Haus on Handy, Sengkang Grand Residences, Boulevard 88, Nouvel 18, Leedon Green, Parc Esta, Canninghill Piers and many more.
With a breakeven price of approximately $2020 psf, Tembusu Grand pricing is anticipated to be launched at $2300 psf on average.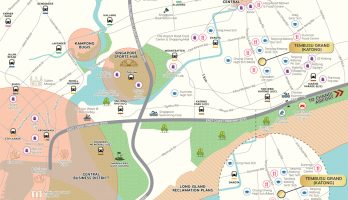 Tembusu Grand Location Map
Tembusu Grand, which is formerly used to be Katong Student Hostel, is situated at 369 Jalan Tembusu, a highly sought-after estate in District 15, Rest of Central Region (RCR).
Being located within Tanjong Katong and Joo Chiat precinct, the first heritage town in Singapore, future residents of Tembusu Grand is well assured with plenty of amenities surrounding this matured estate with many popular F&B outlets and new established cafés.
In terms of public transportation, Tembusu Grand is only less than 7 minutes' walk to the upcoming Tanjong Katong MRT station (TE25), which is one of the train station for Thomson-East Coast Line (TEL) and due to complete in 2023. TEL is considered as one of the most crucial MRT line with 8 MRT interchanges.
Planning for a weekend shopping spree at Marina Bay Sands? Dakota MRT Station (CC8) is only 10 minutes' walk from this new launch and 5 stations away from Bayfront MRT station (CE1 | DT16).
As for schools, parents will be spoilt for choices as Tembusu Grand condo are situated within 1km to three reputable primary schools; Kong Hwa School, Haig Girl's School as well as Tanjong Katong Primary School.
For further education, there are four secondary schools which are conveniently located within less than 1 kilometre. They are namely Tanjong Katong Secondary School, Chung Cheng High School, Tanjong Katong Girls' School and Haig Girls' School.
Tired of shopping in town? With the supreme location of Tembusu Grand, there are plenty of amenities and shopping malls nearby that can fulfill your daily needs without having the hassle of traveling for hours.
There are also plenty of Instagrammable cafes along Joo Chiat Road too which you can explore further over the weekends.
You can find out more with Tembusu Grand location map here.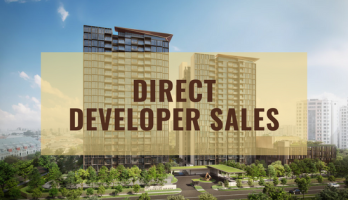 Tembusu Grand showflat is located on the actual project site itself, which is formerly known as Katong Student Hostel along Jalan Tembusu.
However, no walk-in viewing is allowed. To view our majestic Tembusu Grand showroom, one day advance notice from keen parties are required.
To make an appointment, you can either fill up our online booking form or call our booking hotline at +65 6100 1116 directly. For online booking, once you had chosen your preferred date and time, our dedicated salesperson will reach out to you to confirmed your appointment.
To avoid confusion, please do not fill up multiple booking form.
Unlike resale properties in Singapore, purchasers are not required to pay commission. It will be fully absorbed by the developer instead.
Buying a unit that is under construction can be confusing at times, due to the various cooling measures imposed by the authority. Rest assure that our professional salesperson is well-equipped to guide you along throughout the buyer process.
This includes selection of choice units, financial advice as well as legal conveyancing.
Our balance units chart of Tembusu Grand is not updated daily. In order to find out the latest availability, you are strongly encouraged to call our sales hotline at +65 61001116 for further verification.
Once the VVIP preview sales is over, all available units are based on first-come-first-serve basis. If you are keen to reserve a unit before heading down to our showflat, you can call our hotline to do so.
However, please note that reservation of unit is strictly subject to management approval and is normally valid for two hours only.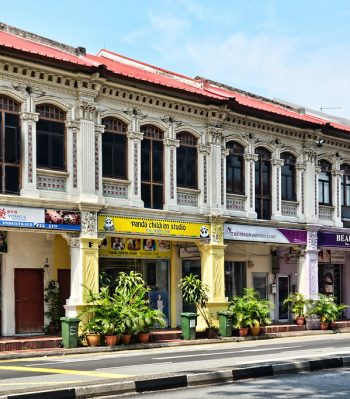 Tanjong Katong – Home of the Peranakans
In January 2022, City Developments (CDL) had managed to outbid 7 other bidders via government land sales (GLS) to acquire Tembusu Grand at Jalan Tembusu within Tanjong Katong precinct, near East Coast.
With a land cost of $768 million, it works out to be $1,302 per square foot per plot ration (psf ppr). The breakeven of Tembusu Grand condo is expected to be $2020 psf.
With a huge regular land site of more than 210,000 sqft and a plot ratio of 2.8, this new brand new development consists 638 units over 4 residential towers each 20- or 21-storey tall. With its ideal location fronting the landed enclave, future residents get to enjoy pocketed sea views with unobstructed view towards Singapore Sports Hub and Central Business District skyline.
As a reputable developer with strong emphasis in quality, all units in Tembusu Grand Singapore will be lavishly fitted with top European brands such as Hansgrohe, Miele, Bosch, Laufen and others. Unit types consist of 1+Study to 5 bedroom, as well as penthouses.
In terms of location, Tembusu Grand Singapore is located at the heart of Tanjong Katong, the first heritage town in Singapore together with Joo Chiat. It is also home of the Peranakans with rows of colorful shophouses that are distinctly Peranakan and some have been converted to restaurants, cafes and retail shops in present days.
Here, you can find all sorts of famous Peranakan cuisine such as Rumah BeBe, Rumah Kim Choo, 328 Katong Laska as well as Kim choo Kueh Chang for high tea, just to name a few.
In recent years, Joo Chiat Road has been transformed into a popular hipster precinct with plenty of Instagrammable cafes alongside charming old-school coffeeshops that attracted not just tourists but as well as younger generation to frequent this area.
Tembusu Grand condo is within close proximity to two MRT stations, Dakota MRT station (CC8) and Tanjong Katong MRT station (TE25), which is due for completion in 2023.
With Circle Line (CCL), traveling to Marina Bay Sands and Marina Bay Financial Centre (MBFC) is only 5 and 6 stations from Dakota station respectively, which is around 10 minutes' walk from Tembusu Grand.
As for Tanjong Katong MRT, it is only two bus-stop away and less than 7 minutes' walk. Once completed in 2023, Thomson-East Coast Line is the most crucial MRT line as there is a total of 8 MRT interchanges, the most among the rest of MRT lines in Singapore.
With these interchanges cross connecting with other MRT lines in Singapore, future residents of Tembusu Grand Singapore are able to travel to most part of Singapore with great ease and easy connectivity.
East Coast precinct, being well-known for being a self-sustained estate, has plenty to offer such as popular shopping malls like Parkway Parade and I12 Katong. Majority of the banks in Singapore are also easily available within the estate.
For foodies, East Coast is never short of popular F&B outlets, affordable stalls and cafes that drove patrons from other part of Singapore. Across the street of Tembusu Grand, there are many popular F&B shophouses such as Punggol Nasi Lemak and Eng's Wanton Mee have constantly drew long queue during peak hours.
As for school, Haig Girl's School, Kong Hwa School and Tanjong Katong Primary School are three popular primary schools that are within 1km to Tembusu Grand condo.
For further education after primary school, this new launch is within 4 outstanding secondary schools with Chung Cheng High School (Main) being the most popular due to its SAP school status from Ministry of Education (MOE).
You can view and download our Tembusu Grand e-Brochure and Tembusu Grand Floor Plan for your own reference.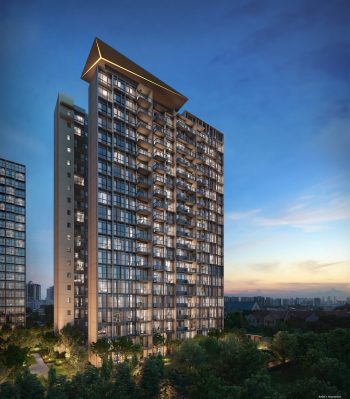 Canadian International School (CIS)
The Canadian International School (CIS) at Tanjong Katong Road is a private, international school located in Singapore, right next to Tembusu Grand. It offers a Canadian-based curriculum for students from kindergarten to grade 12. The school has a diverse student body, with students from many different countries and cultures.
The school is accredited by the Ministry of Education in Singapore and is also a member of the Council of International Schools (CIS) and the New England Association of Schools and Colleges (NEASC).
The school campus is modern and well-equipped, with facilities such as science labs, art rooms, music rooms, computer labs, and a library. CIS also has sports facilities such as a swimming pool, gymnasium, and multiple sports fields. It is also known for its strong emphasis on technology education and offers a full range of technology courses for students.
CIS also places great importance on extracurricular activities and offers a wide range of sports, music, drama, and community service programs for students to participate in. The school's goal is to provide a well-rounded education that prepares students for success in their future academic and professional endeavors.
Tanjong Katong MRT Station (TE25)
Tanjong Katong MRT Station is a Mass Rapid Transit (MRT) station in Singapore. It is located on the Thomson-East Coast Line and serves the Tanjong Katong and Marine Parade areas.
The station will be opened in 2024 as part of the Thomson-East Coast Line Stage 3. It is accessible via bus and taxi services and is also within walking distance of several amenities such as Tanjong Katong Complex, and Parkway Parade Shopping Centre.
The station is designed with a mix of traditional and modern architectural elements, and it features several art installations that reflect the area's heritage and culture. It also provides commuters with easy access to the nearby beaches, parks and other tourist attractions.
Tanjong Katong MRT Station is less than 700 meters from Tembusu Grand condo.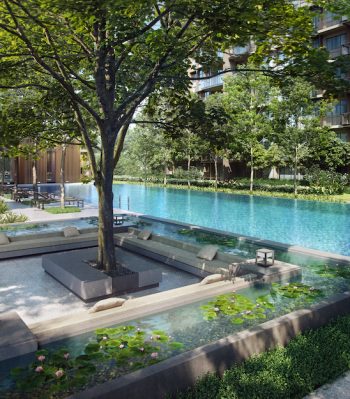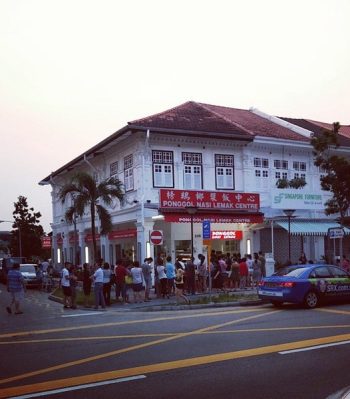 Famous Punggol Nasi Lemak Stall
Punggol Nasi Lemak is a popular hawker stall in Singapore that specializes in serving nasi lemak, a traditional Malay dish consisting of rice cooked in coconut milk and served with a variety of toppings such as chicken wings, peanuts, egg, and meat or seafood.
The stall, which is located just across the road of Tembusu Grand, is known for its delicious and authentic nasi lemak, as well as its long lines of customers. Many Singaporeans consider Punggol Nasi Lemak to be one of the best places to enjoy this popular dish.
Award-winning developer, CDL, which has won various prestigious awards over the past decade.
Prime location in Tanjong Katong precinct with regular huge land size and short walking distance to upcoming Tanjong Katong MRT station, Thomson-East Coast Line and Dakota MRT station.
High-rise residential project with full condominium facilities and unblocked view towards Singapore Sports Hub and Central Business District skyline.
Luxurious fittings with branded appliances from Europe for each apartment in Tembusu Grand Singapore.
Close proximity to three famous primary schools and 4 highly sought-after secondary schools.
Less than 3 minutes' drive to East Coast Parkway (ECP) via major arterial road, Tanjong Katong Road.
Short driving distance to MBFC, CBD and Orchard Road shopping belt.
Self-sustainable estate with popular F&B outlets, malls and banks easily available within the estate.
Jalan Tembusu is a residential street located in the eastern part of Singapore. Some of the popular attractions located near Tembusu Grand at Jalan Tembusu include:
East Coast Park: A large park located along the eastern coast of Singapore, featuring a variety of recreational activities such as beach sports, cycling, and picnicking.
Katong: A neighborhood known for its Peranakan culture, colorful shophouses, and delicious food.
Marine Parade: A residential neighborhood featuring a number of parks, a community center, and a popular food street.
Tanjong Katong: A residential neighborhood known for its historical and cultural significance, as well as its proximity to popular attractions such as East Coast Park and the Katong neighborhood.
Suntec City: A large shopping mall and office complex featuring a variety of retail stores, restaurants, and entertainment options.
Changi Airport: The main airport of Singapore, located a short distance from Jalan Tembusu. It is a major transportation hub for the region and offers a variety of amenities such as duty-free shopping and lounges.